Celebrating Jerry
Photo credit: Jersey Shore Jazz and Blues Society
Jazz fans at the Jersey Shore and across the tri-state area know jazz guitarist, Jerry Topinka. Now, as Jerry faces serious health challenges, New Jersey's jazz community is gathering to celebrate his music, his accomplishments, and his friendship.
Jerry began playing guitar in May 1954, quickly displaying a passion for the instrument. Jerry studied with two of the top guitarists of the time, Al Caiola and Joe Cinderella. Since his first public appearances at just 16, venues for Jerry's performances have ranged from intimate jazz clubs to Las Vegas casinos, and major corporate fund-raising events, plus his special guest appearances with his long-time friend, Les Paul, at the Iridium in NYC. Along with a busy performing schedule, Jerry did studio work for the CBS television network.
Jerry's friends, fellow musicians, and admirers will have an opportunity to share a special musical afternoon with him at The Cranbury Inn, 21 South Main in Cranbury, NJ on January 13th, 1pm to 5pm. Part of the proceeds of the event will fund a scholarship in his name. For reservations, please call Doris Lazur (732) 933-1984.
Analyzing Al Foster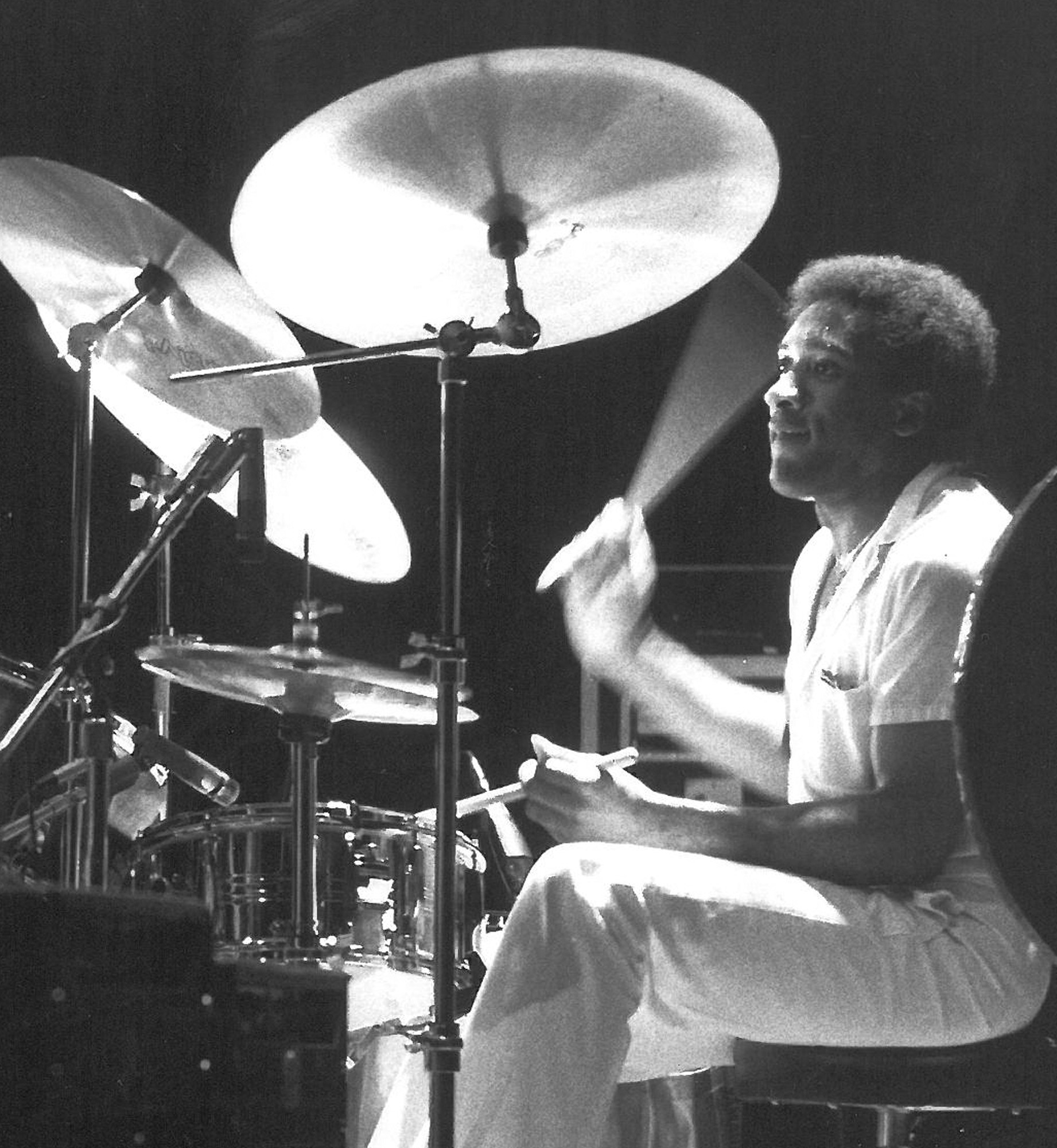 Photo credit: Modern Drummer Magazine
In this article, New York-based drummer, Jordan Young, takes a closer look at renowned drum icon, Al Foster. Foster, known for his work with Miles Davis during the 1970s, was one of the few people to have contact with Davis during his retirement from 1975–1981. Foster was also tapped to play on Davis's 1981 comeback album, The Man with the Horn, making him the only musician to play with Davis before and after his retirement. Foster also toured with other jazz giants, including Herbie Hancock, Sonny Rollins, and Joe Henderson.
Read Young's breakdown of Foster's infectious groove and how Foster 'colors' music with various textures and rhythmic motifs. As Young notes,"...he never gets in the way of a tune while continually rumbling beneath the ground. Sometimes, when the time is right, he'll burst up from below the surface and react to and encourage soloists' phrasing. Propelling his bandmates' ideas with clear intention and intensity, Foster is a true conversationalist and interpreter of jazz."